My First Android App - JioFiDash
24 Aug 2018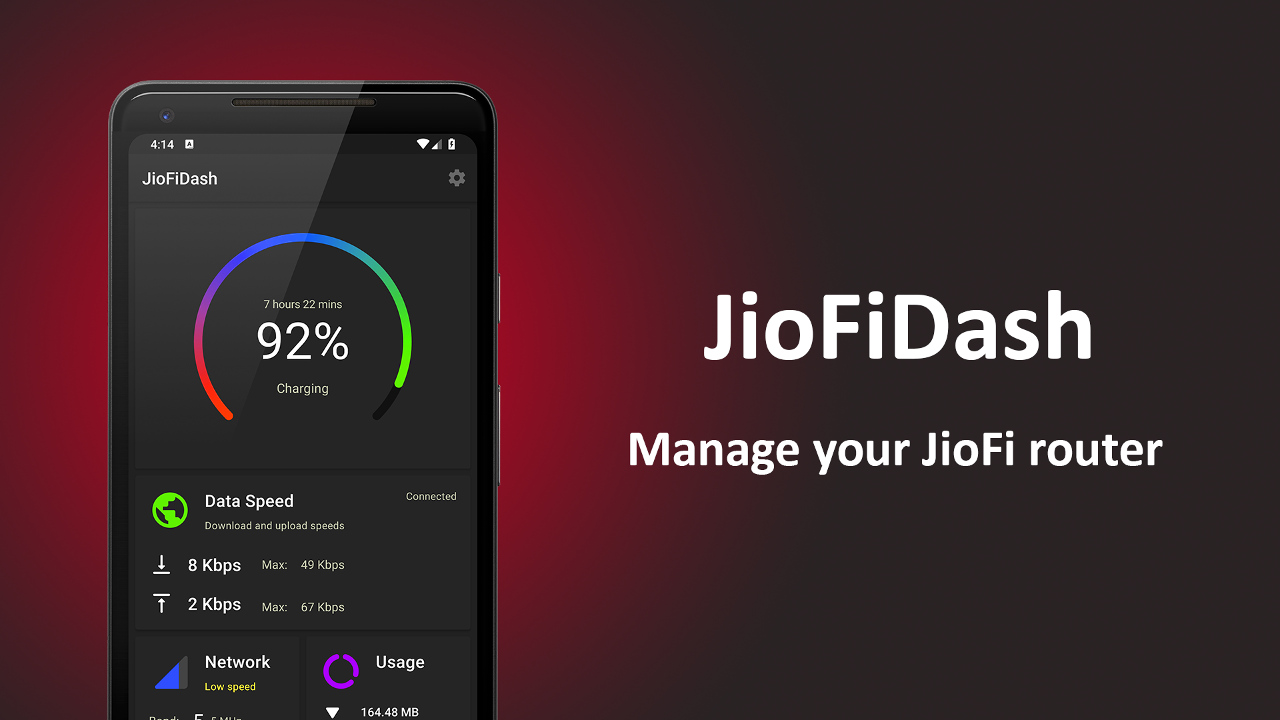 I always wanted to publish an app in the PlayStore. So, one month back I decided to learn enough of the Android framework to be able to develop a simple app. Initially all the ideas I had seemed already exist in the PlayStore. Then one fine day, I was having trouble with my JioFi modem, the network speed was low and I had to check the status often. That's when I realized I could make an app for this device, as no other app out there supports the latest JioFi 6 (JMR815) device.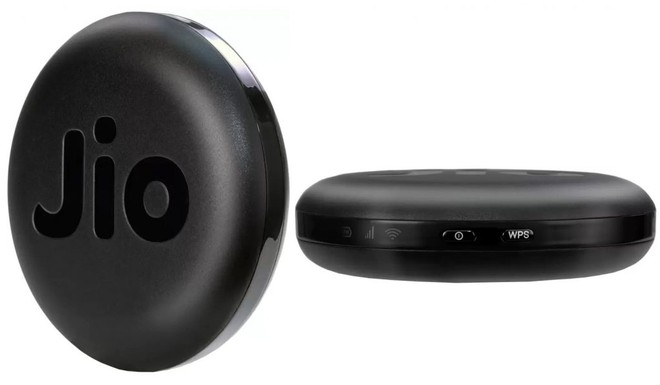 In all fairness, I did build few apps before. But all of those apps were frankensteined together with the code I found on the internet. So this was my first real experience building a complete app. Initially I just wanted something simple with basic features like: battery status, connection speed and an option to restart. But later on I came up with a list of important features that I thought would be useful.
Features
I successfully implemented the following features. Initially it was quite hard since I had to reverse engineer the api from the Javascript code of the admin panel provided by JioFi. With some patience and a bit of help from Chrome Dev tools, I was able to get information about the api endpoints.
Battery status
Battery full and low notification
Realtime data speeds
Data usage
Network band and signal strength
Devices connected to WiFi
Block devices on WiFi
Change WiFi ssid and password
Restart JioFi
Enable WPS button
Open Admin web Ui
The UI
I wanted the app to have a simple UI that looked good. So I used MaterialComponents from the material design library. Here are few screenshots: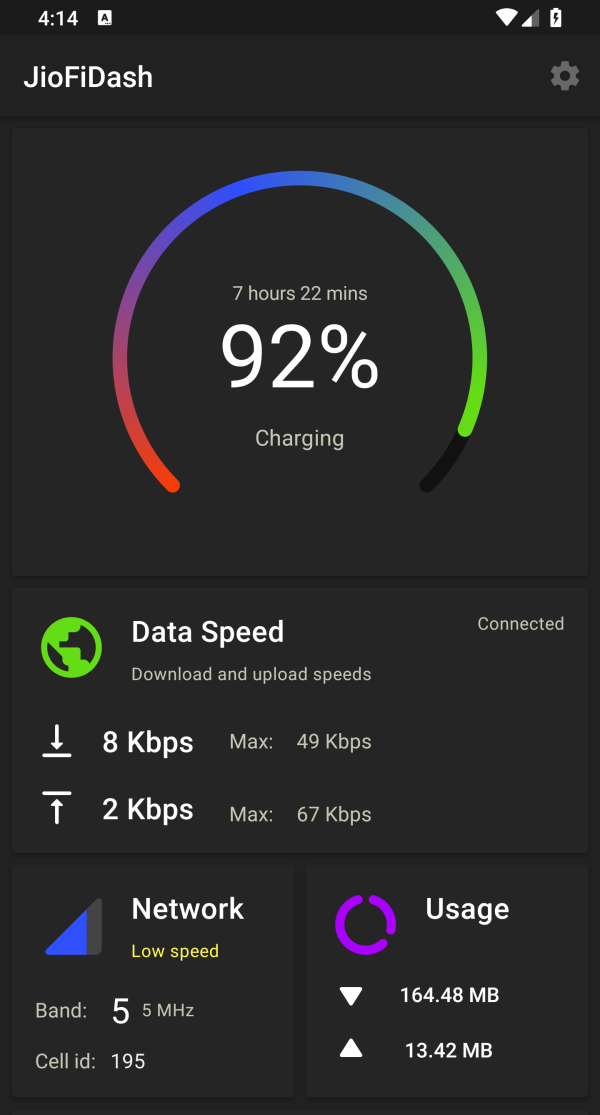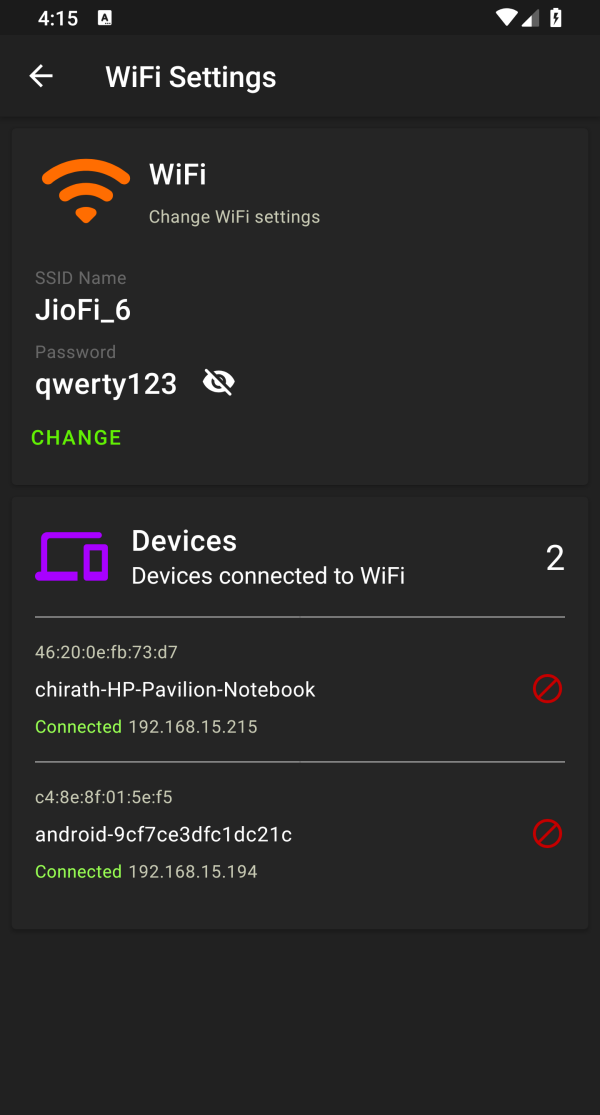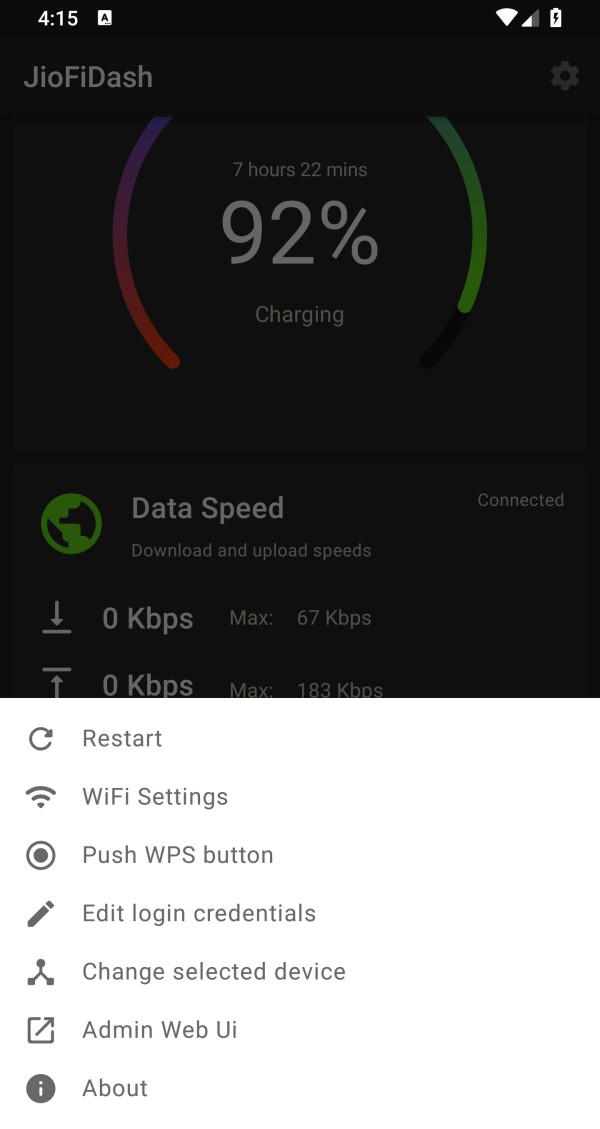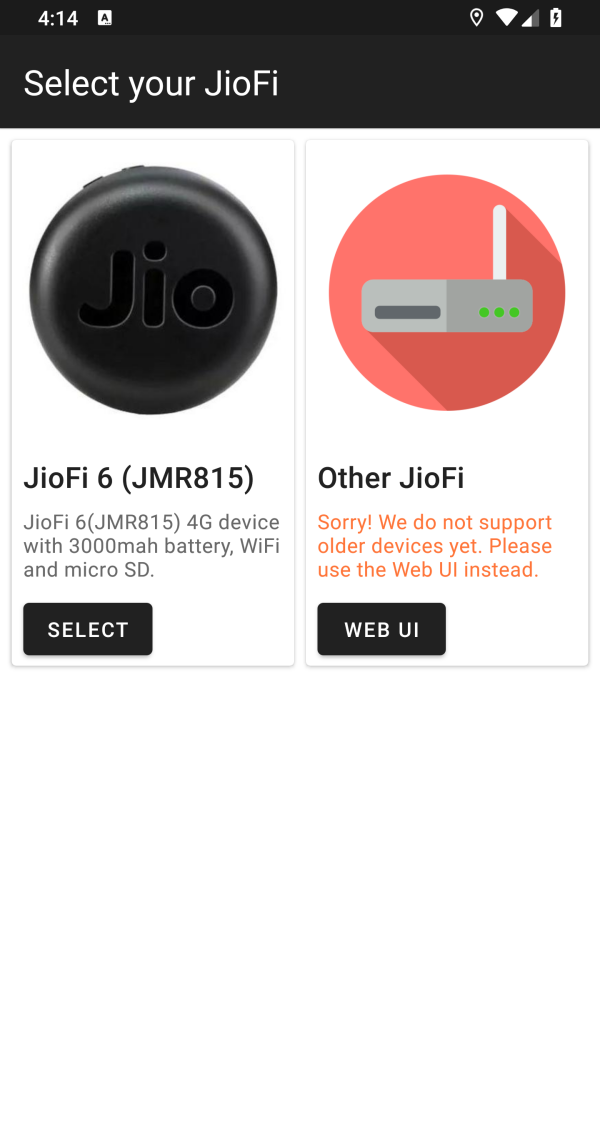 The app is almost ready to to be published. Please feel free to contact me, if you would like to try the app.